Stranded III Dev. Blog - Comments
1,703 replies
ModJuicer
Super User
Offline
according to coronacurve.de there will be several quintillion cases in the US in one year
VADemon
User
Offline
DC has written:
I can give lz4 a try!
I think I caught you. I believe you first wrote zstd, and I in fact meant zstd for compression. It's the new fancy hipster algorithm by a guy at facebook, but it's actually good and targets high decompression speeds. The few repos I found for c# target 1.3xx zstd that's a bit outdated already. It's being constantly improved and optimized.
Also I fixed my late night mistake: 4 bits can only hold [-4, 3] don't think you saw that. It's a bit (haha) low, but you will see what works best.
Last but not least, don't forget about the trick Minecraft did to improve compression ratios: when they adopted the Anvil saving format, they began serializing chunks as y,z,x instead of x,z,y. So apparently the algo worked better with their data when saved in that order.
Jawohl
User
Offline
I already commented on the youtube channel, but il post again here,
Really loving the look, the editor is everything i would have expected and more, it is looking spectacular for sure!
ModJuicer
Super User
Offline
Are you going to add a 'snap to grid' function like in stranded II titanium?(which seems to be an inspiration to several things in stranded III). When the game is released an people start modding it, there will be extra things like cities and houses, and it will make things much easier to build.
(in titanium, the 'snap to grid' function is called 'tiles')
Also, if you do add it, you could add options in-game
SNAP TO GRID MENU:
x=(off/on) //include x in grid?
y=(off/on) //include y in grid?
z=(off/on) //include z in grid?
X grid value = (1-1000) //customizes the size of x grid value
Y grid value = (1-1000) //customizes the size of y grid value
Z grid value = (1-1000) //customizes the size of z grid value
Y terrain snap = (off/on) //If the y grid size should be relative to the terrain (ex terrain height + grid value) or flat (only grid value)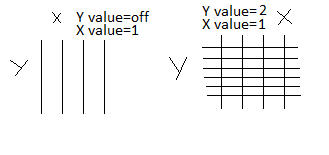 Like the low quality image above, but with a z value
Like titanium, you would be able to scroll to raise/lower the object that is being placed by the specified grid value.
Also another in-game option would be necessary:
grid=(on/off) //should the grid be on or off